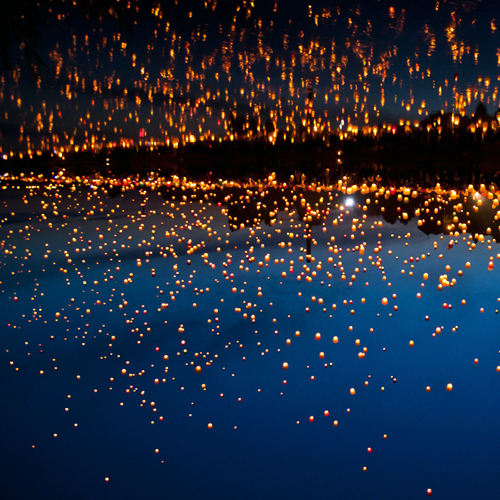 It's that time of the year again: the release of my annual Summer Breeze mix!
Now, usually, it's a very airy-breezy affair, but this year I was invited to play at the monthly event Echo Space at Bar La Caverne, in Montréal, and I decided to combine the two.
The result is that this year's Summer Breeze is a little darker at times, but night time dark, not depressing dark, fear not!
Also, I'm trying out Beatport's Sell Your Mix feature. It costs $9.99 (I don't have a say on the price it goes for), and I get 10% (99¢) for each sale. We'll see how it goes…
Just so you know, you have to buy all the tracks in your mix if you want to sell it on Beatport, so calculating an average of $2 per track, I need to sell about 52 copies of my mix to break even…

Thank you for encouraging a struggling old DJ like me!

Here's the playlist, even tough you'll also see it on Beatport:
Title _ Mix — Artist [Label, Year]
2GTHR — Origins Sound [Roush, 2014]
Freak Club — Flash Atkins & Little Lost Boy [Paper Recordings, 2012]
Seven Reasons _ Roberto Rodriguez Piano Dub — Scope feat. Terry Grant [Large Music, 2012]
The Right Key — Nacho Marco [Lazy Days Music, 2012]
Fountain _ Orelse Mix — Quantum Shift [Green Mono Music, 2014]
I Don't Mind — Pezzner [Systematic Records, 2013]
Your Girl — Evil Nine [For Lovers, 2014]
Saved Forever _ C2 Mix — Terrence Parker [Planet E Communications, 2014]
The Back 9 — Terrence Parker [Planet E Communications, 2014]
My Melody feat. Shawnee Taylor _ Morillo & Romero Dirty Mix — Erick Morillo, Jose Nunez, Harry Romero [Subliminal Records, 2013]
Soul Power — Space Echo [Luv Shack Records, 2013]
Fable _ Director's Cut Classic Club Mix — Lil' Louis [Nocturnal Groove, 2012]
Freak Like Me feat. Bunny Sigler _ DJ Dan Mix — Prince Dred & Bunny Sigler [Guesthouse Music, 2014]
Like an Eagle _ Extended Version — Audiojack & Nancy Whang [Gomma, 2014]
On The Highway _ Pezzner 2013 Remix — Brett Johnson & Dave Barker [Lazy Days Music, 2013]
TB Continued — Hardfloor [www.hardfloor.de, 2014]
Tripi feat. Manfred Mann's Earth Band — Sharam & Manfred Mann's Earth Band [Play It Say It, 2014]
Pepis — Funk D'Void [Soma, 2014]
Apollo 303 — 2 Billion Beats [Paper Recordings, 2014]
Spiral — Todd Terje [Olsen Records, 2013]
This Feeling — Lovebirds [OM Records, 2009]
Noise In Your Eye — 2 Billion Beats [Paper Recordings, 2014]
Get Involved _ Director's Cut & Eric Kupper — DBow [Beatdown, 2013]
Midnight _ Nacho Marco 303 Dub — Jamc Groove [Muak Music, 2012]
Sway — Pezzner [Systematic Records, 2013]
One Kiss _ Father's of Sound Mix One — Pacha [Flying International, 1993]